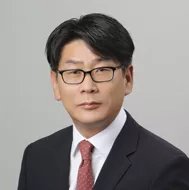 Kevin Baek
C.E.O. / Owner Broker
We, Redpoint, hope you experience the best!
Redpoint Group provides a full range of real estate services, including sales and leasing of commercial and residential property, investment sales and acquisitions, project sales, marketing, and mortgage services. 
We consists of an accomplished team of experienced professionals in key positions. The Company will continue to acquire and develop quality properties based on realistic values for its own investment affiliates, as well as its joint venture partners. These real estate activities will take place in selected targeted submarkets generally throughout the Southern California, and those activities will focus on fewer, usually larger and more complicated, transactions that take advantage of unique opportunities. Once properties are acquired or developed, the Company will provide all of the adjunct services, skills and systems necessary to maintain each property to the highest standards of quality, to achieve the greatest operating efficiencies and, finally, to realize the highest profit performance. In all cases, we will maintain the highest level of personnel and support them with the most advanced systems.